Day 2 – 9th January
Temporary fencing has been erected as the contractor's crew moved in to dismantle the old playground whilst carefully retaining those elements we are keeping like the beloved train, trees and hopefully the honeysuckle over the arches.
Day 13 – 20th January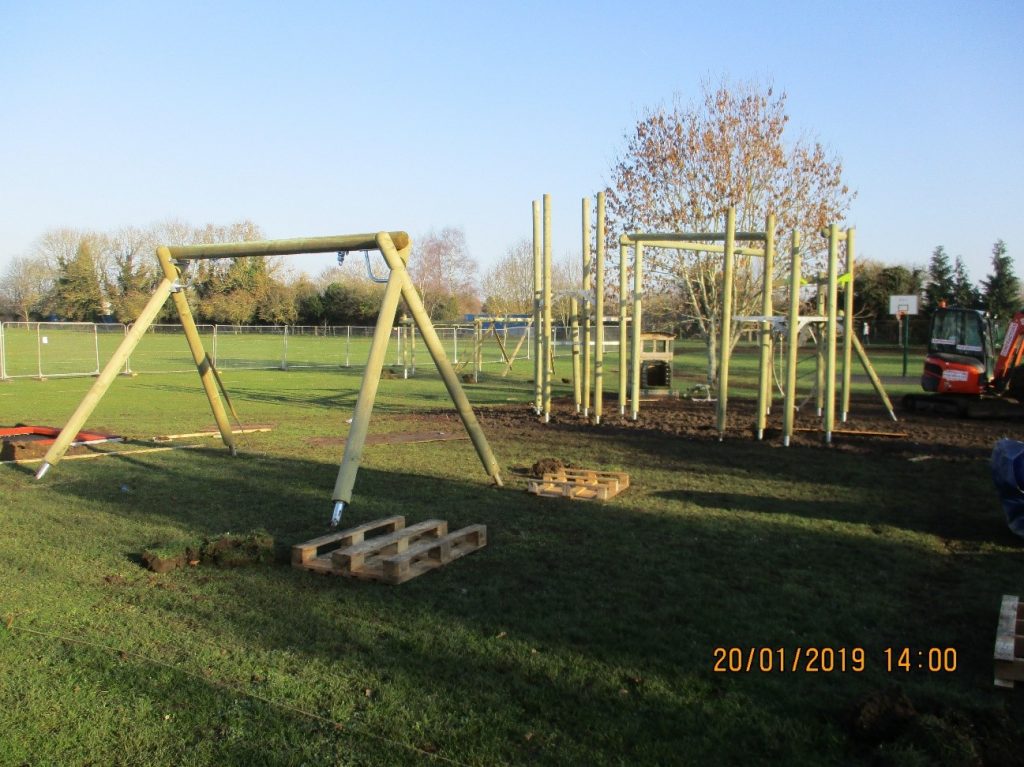 The Playground starts to take shape with the frames for the basket swing, climbing frame and hexagon swing in place.
Day 26 – 2nd February 2019
Installation has been progressing well, despite a short break for the snow!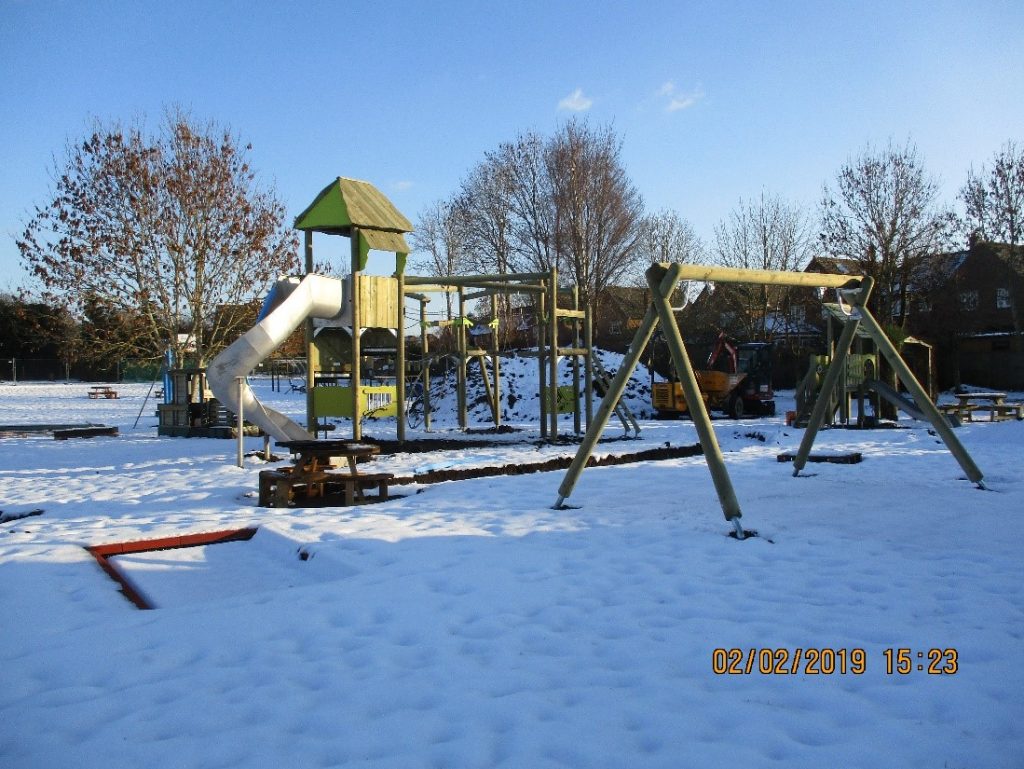 The Extron climbing frame with spiral slide, behind the frame for the nest swing and the trampoline.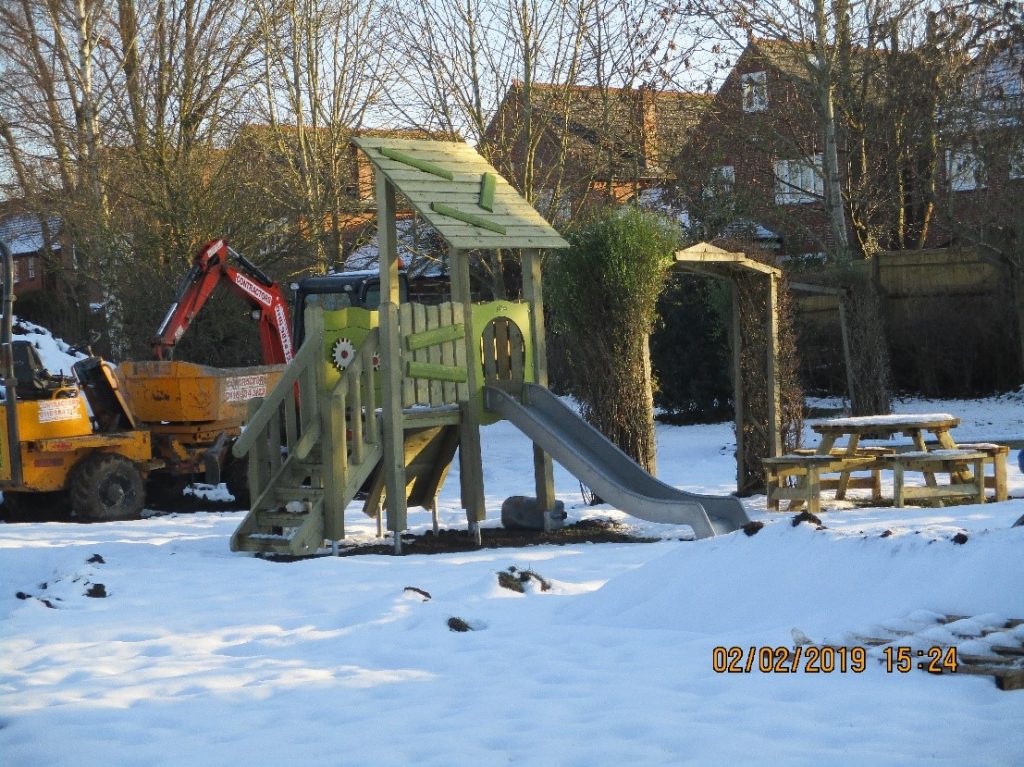 The toddler Dom play unit with slide.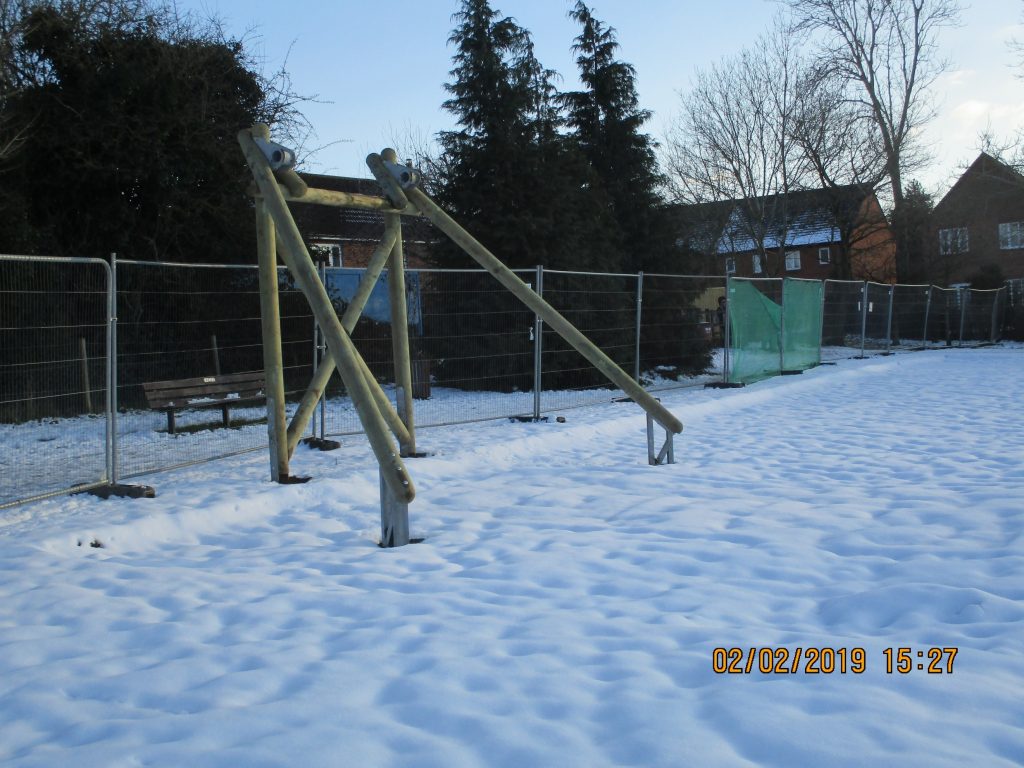 One end of the dual cableway.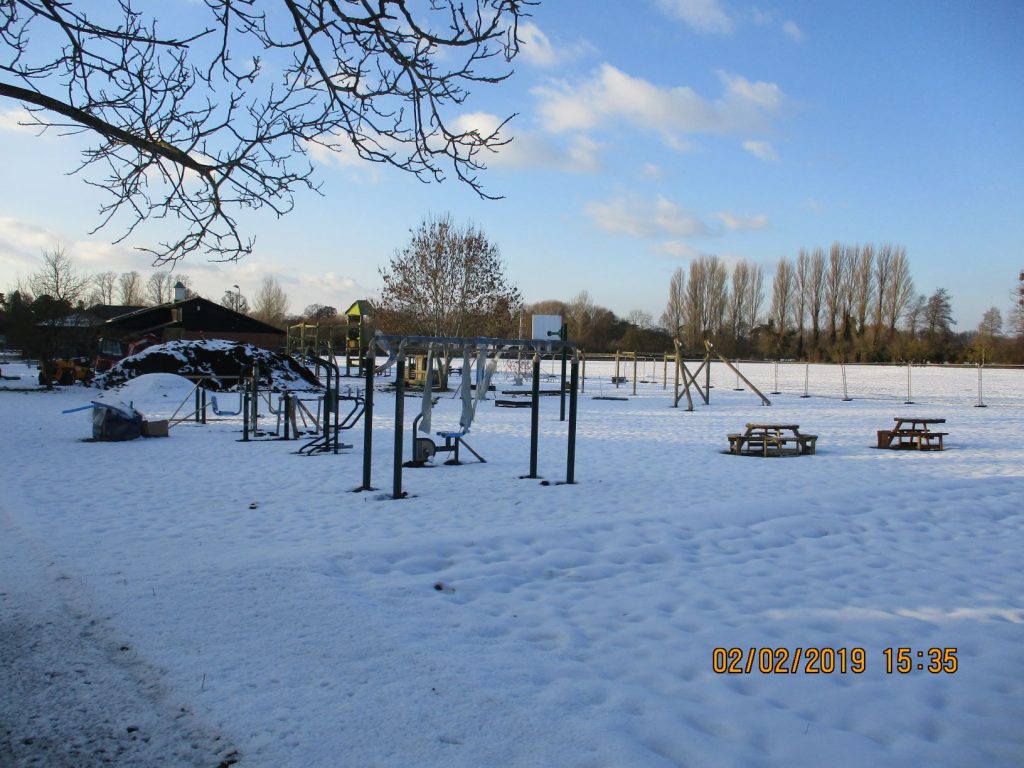 The six pieces of gym equipment, two of the round tables with benches and the other end of the cable way in the distance.
Day 37 – 13th February 2019
Six pieces of gym equipment with grass grow through matting are now complete.
Whilst some of the playground and gym equipment is looking fit for use, please note that until the contractors fences are removed, the equipment has not been checked and signed off, so not necessarily fit for purpose.
We respectfully ask all those not involved with the construction to stay out of the contractors area until the fences are removed.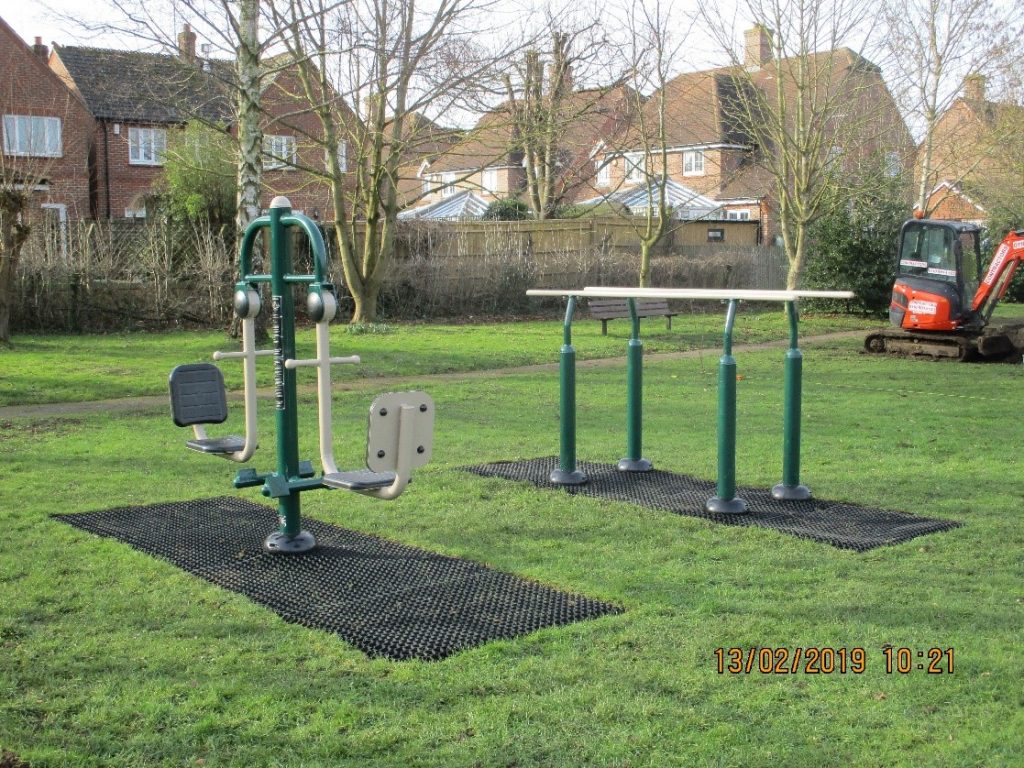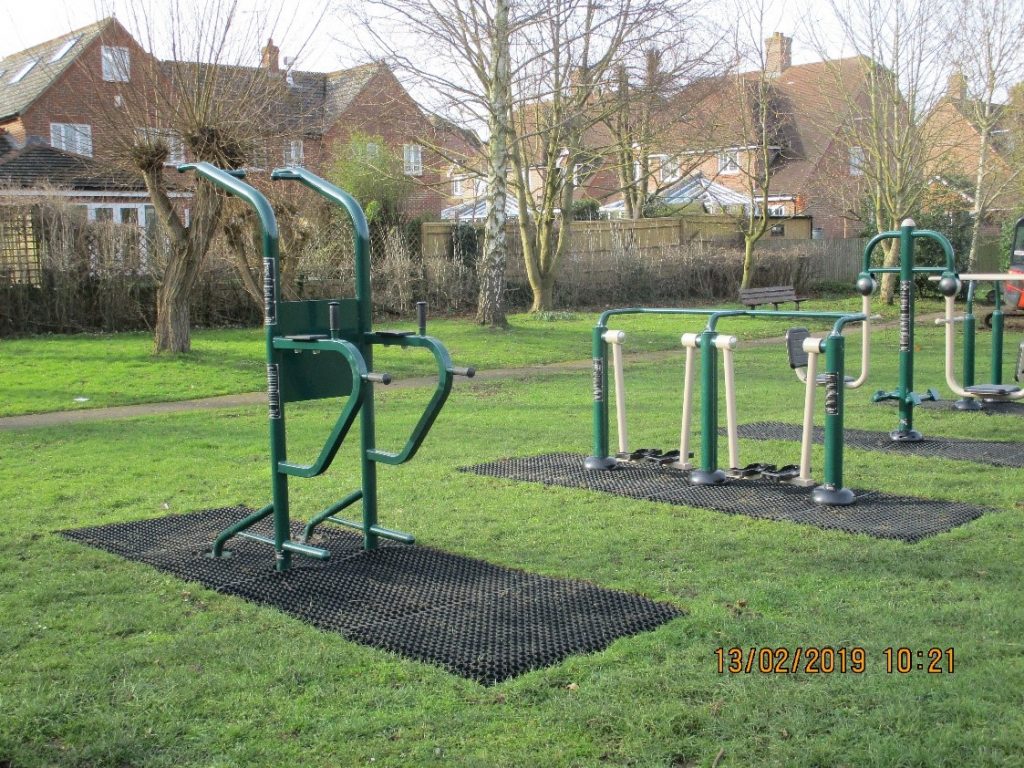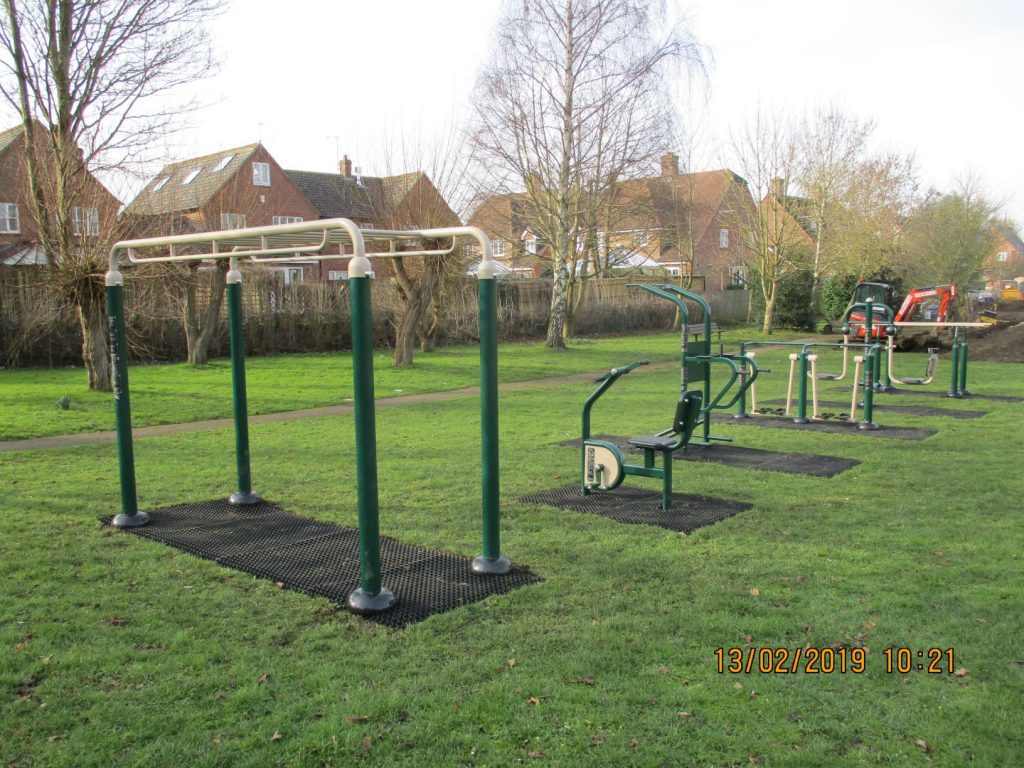 Day 40 – 16th February 2019 – Mounds and Compensation
There are four new mounds in the play area that must be compensated for, for the loss of flood plain capacity they remove. This compensation ensures the recreation ground can take the same amount of flood water as before the playground was constructed.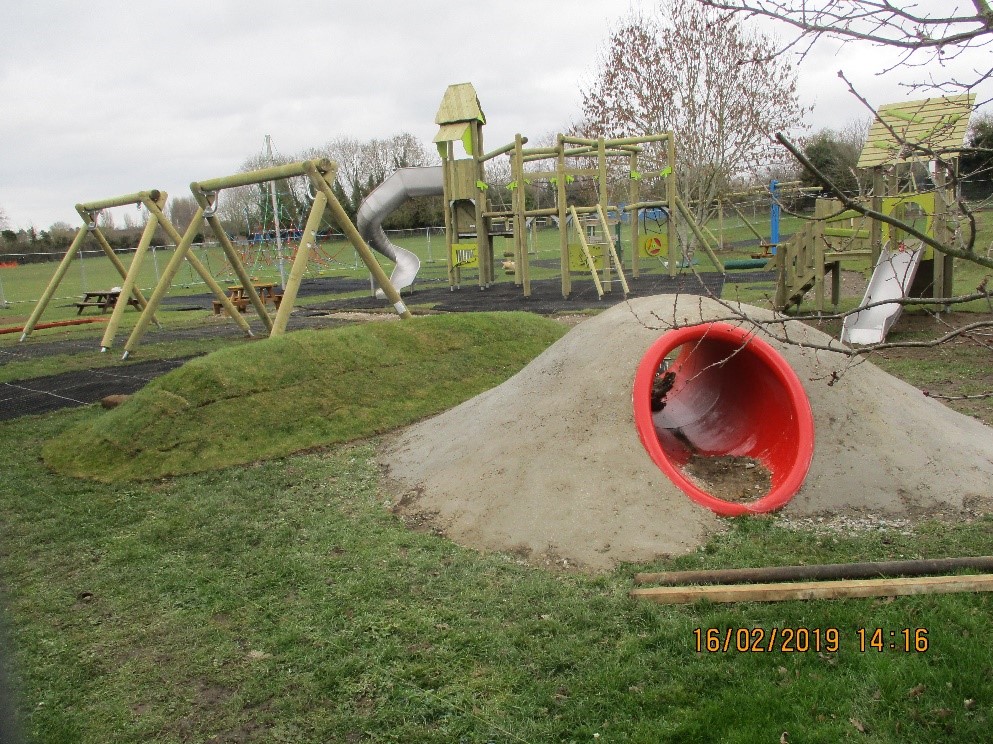 Two of the new mounds pictured above, the one with the play tube will be covered in artificial grass.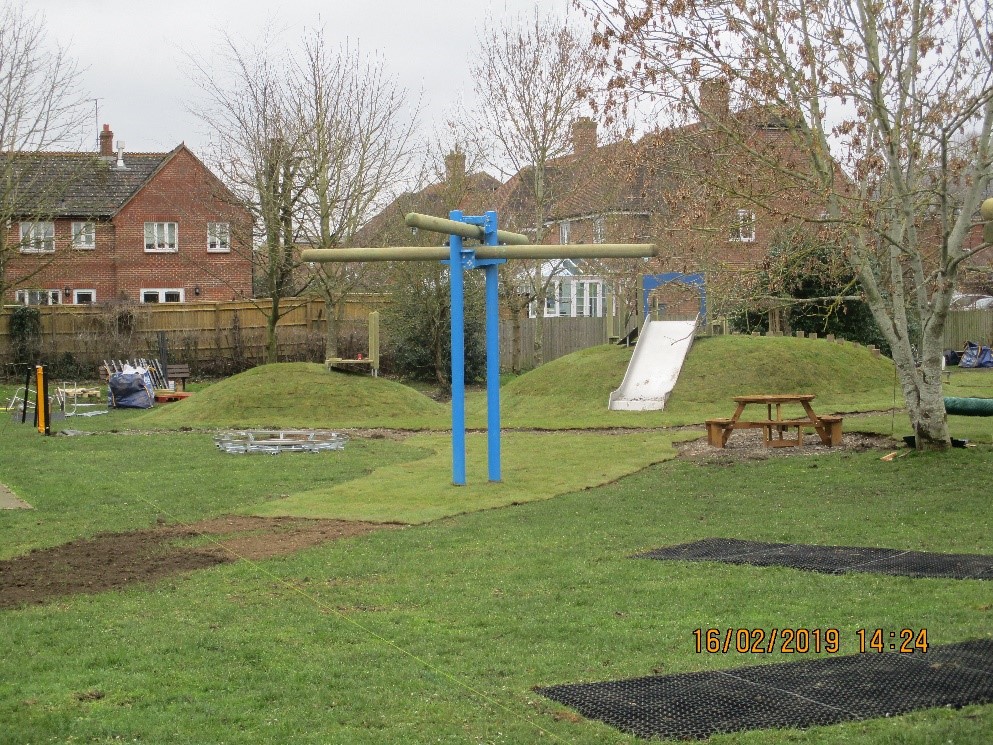 Above are the remaining two new mounds in the background. Both mounds turfed and awaiting a wobbly bridge to join them. The frame for the High Rocker is in the foreground.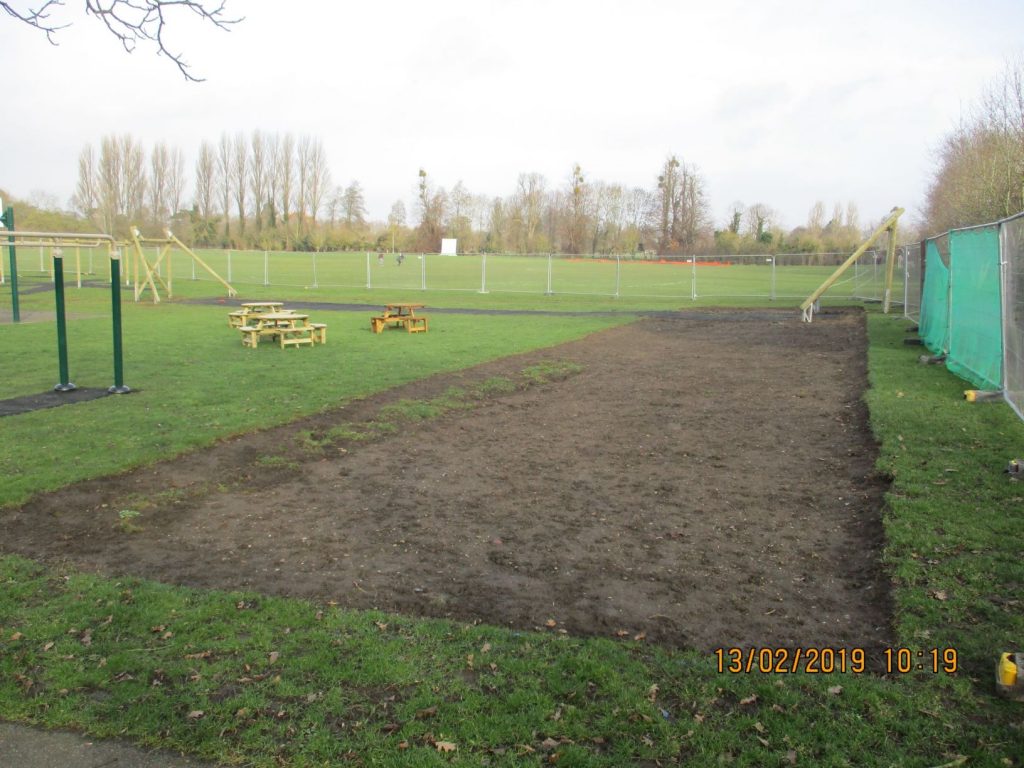 Above is one of the two areas where soil has been removed to compensate for flood capacity, the soil being used to form the mounds. This area is near the boundary with SODC – the highest part of the sight to compensate for the upper parts of the mounds.
The recesses are approximately 200mm deep. The edges are to be tapered and area grass seeded.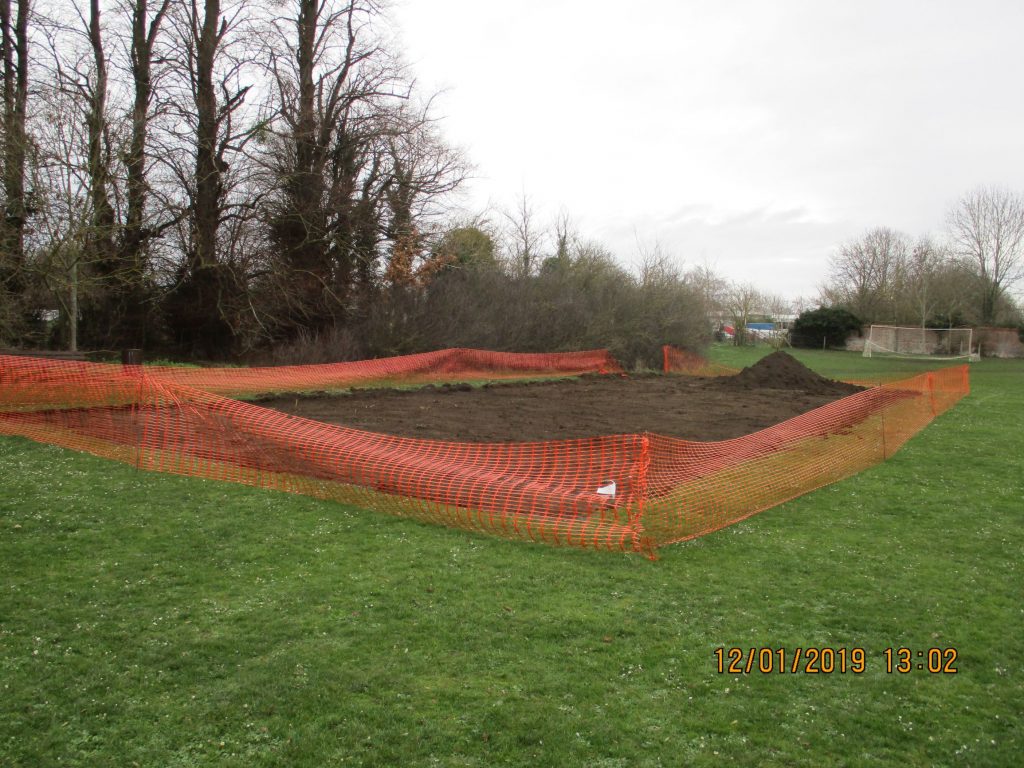 The second compensation area (pictured above) is situated on the far side of the recreation ground where the levels are nearly the same as the lower parts of the mounds.