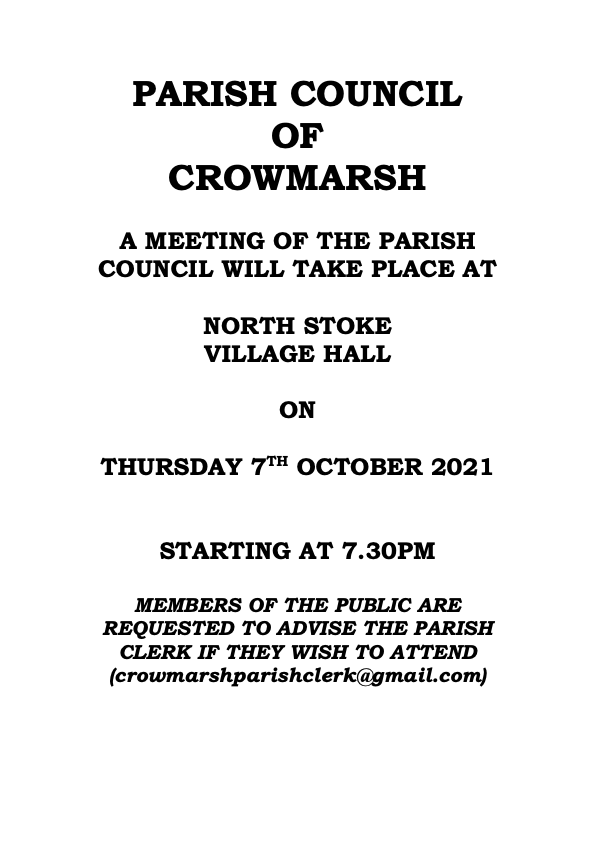 The temporary pause to the garden waste service is coming to an end in South Oxfordshire and Vale of White Horse very soon, with collections getting underway for some residents in the districts as early as next week.
The service was paused to ensure rubbish, recycling and food waste collections weren't affected during the ongoing and well documented national shortage of HGV drivers. The driver shortage is still an issue for the councils' waste contractor, Biffa, but the council has agreed a new temporary arrangement for garden waste collections that requires fewer drivers, which means Biffa can resume the service sooner.
To make up for the disruption to the service the council will be extending customers' current subscription to the service by three months – they will do this by delaying the collection of the customers' next Direct Debit payments by three months.
The temporary arrangement means that fortnightly garden waste collections will change to take place every four weeks, but subscribers to the service will be able to leave twice as much garden waste out as normal. This temporary arrangement will be reviewed at the end of October to see if normal service can resume.
Customers will still get their brown bins emptied on the same day of the week as normal. If, for example, a customer's bins are usually emptied on a Monday, their brown bin will still be emptied on a Monday under a new temporary garden waste timetable, but they will be emptied once every four weeks, instead of every two weeks.
The councils are sending out more than 50,000 letters and emails this week to their garden waste customers explaining the situation in more detail, along with a copy of the temporary timetable. The timetable can also be found on dedicated website pages for garden waste customers, along with a more detailed version of the timetable.
Garden waste will be collected in the same weeks as recycling as normal. This means garden waste collections will restart in some parts of the Vale on 27 September and in some parts of South Oxfordshire on 4 October.
The webpages providing more details are:
Any residents who do not wish to renew their current subscription, will continue to receive garden waste collections for three months after the subscription was originally due to end.
Food waste collections will continue to take place weekly, and recycling and rubbish collections will continue to take place fortnightly as normal.
Councillor Catherine Webber, Vale of White Horse District Council cabinet member for Climate Emergency and the environment said; "We are very pleased to have found a solution that means garden waste collections can start taking place again very soon.
"We appreciate and understand that this hasn't been the service our customers have come to expect, and we do apologise sincerely for the disruption, but we're also happy that suspending garden waste collections has prevented disruption to the other household waste collections – something with which councils elsewhere are struggling."
Cllr David Rouane South Oxfordshire District Council cabinet member for housing and environment said: "We want to thank our garden waste customers once again for their patience and understanding and apologise once again for the disruption. We believe that the temporary arrangement is a good way of getting the garden waste service up and running sooner rather than later, while Biffa continues to look for ways to address its driver shortage.
"The decision to suspend garden waste collections was difficult, but I think it was right to protect the other household collections from disruption, especially food waste. I'm happy we're able to make it up to our customers by extending their subscriptions by three months so that no one will be out of pocket."
South Oxfordshire and Vale of White Horse District Councils
Wallingford have a group working from 8-11am upstream from the swimming pool with a boat to transport rubbish collected. If you can offer any help that would be helpful – just turn up with some gloves and a bag or bucket to collect waste as they walk beside the river. The same applies to the stream between Ewelme and Benson.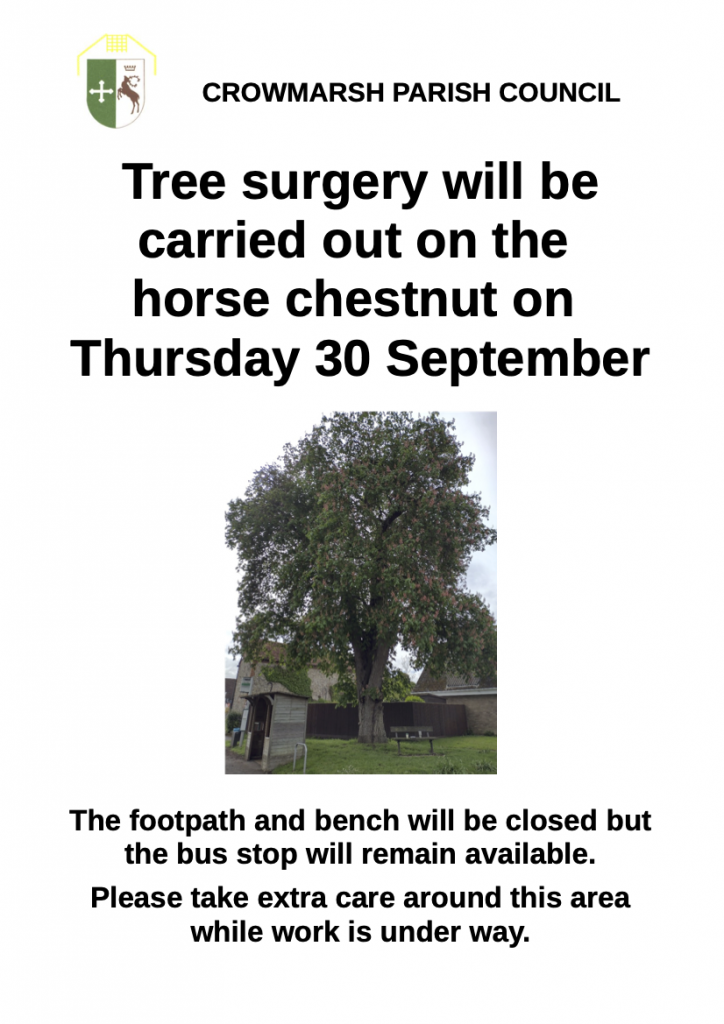 The Crowmarsh Neighbourhood Plan has passed the referendum. Thanks to all for support, and particularly to Nick Robins and Nigel Hannigan for a lot of hard work along the way.
374: Yes
13: No
Turnout: 28.3 %
2 August 2021
Dear Garden Waste customers,
We have taken the difficult decision to suspend our garden waste collections.
As you may already be aware, waste collection services right across the country have been suffering from disruption over the past few weeks. This has been the case in Vale of White Horse too.
The national and local disruption is due to the ongoing issues of a shortage of HGV drivers, as a result of the pandemic and Brexit, who are needed to drive our waste collection vehicles. We also have a number of waste collection staff who are required to self-isolate by the government's Track and Trace system.
The situation does not look likely to improve in the next few weeks and so with a heavy heart we have decided to suspend the garden waste service for a month to allow the crews to prioritise food waste, recycling and general waste collections. This approach is in line with government guidelines on the prioritisation of waste collections. We hope to be able to reinstate the service after a month and we will review the situation towards the end of August before providing an update.
We hope to be able to reinstate the service after a month and we will review the situation towards the end of August before providing an update.
We are confident that we can honour our commitment to provide a minimum of 20 collections a year for this paid for service. In normal years, we provide more collections than this partly thanks to our extra-large garden waste collections in the Spring and Autumn. We don't envisage this year being any different, so nobody should be out of pocket.
We will let you know as soon as we are in a position to restart the service. We will keep you updated via these garden waste pages on our website and our social media sites.
If you would like to dispose of your garden waste you can take it to one of Oxfordshire County Council's Household Waste Recycling Centres if you're able – you can check the county council's website for opening times. Or if you'd rather, you can wait until the garden waste service resumes and we'll take it then.
Please note that we are not taking on any new garden waste customers at this time and we will review this again when the situation with the service changes. We will continue to deliver bins to households who have already signed so that you are able to start using the service once it is restarted.
We are extremely sorry for the inconvenience and we are working hard with Biffa to try and resolve these issues and reinstate the service as soon as is possible.
South Oxfordshire and Vale of White Horse District Councils